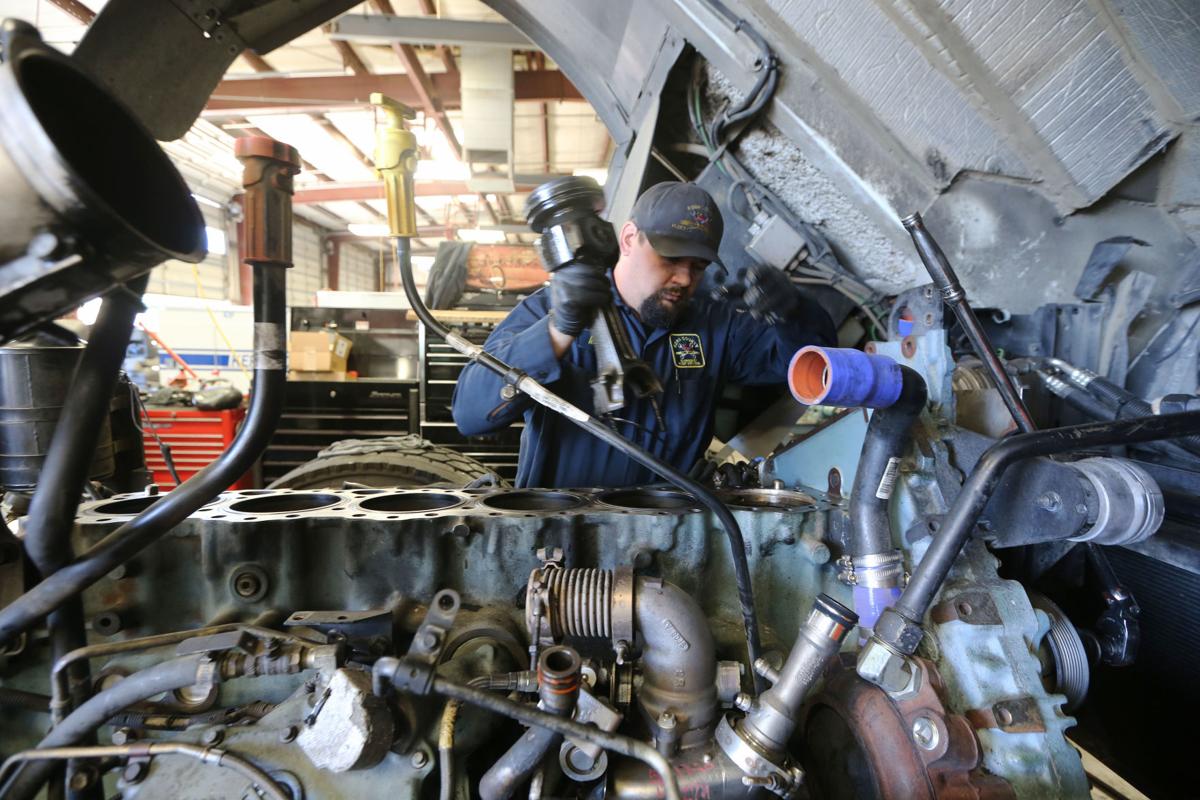 BY SAM MORGEN [email protected]
Efforts to stabilize the Kern County Fire Department budget could result in some stations being closed, either on a permanent basis or temporarily. Department leaders say routine upkeep has been put off for so long, equipment and machinery is nearing the breaking point.
In an attempt to save around $3.4 million, Kern County supervisors recently imposed a contract on the fire union that cut overtime that had been over and above standards imposed by the federal government.
Supervisor Leticia Perez described the overtime cuts as heartbreaking, but necessary.
In the wake of the coronavirus and the falling value of oil properties, the county is facing its own economic problems, and faces the possibility of furloughing or laying off staffers throughout various departments. Cutting overtime could help offset further financial problems elsewhere in the budget.
To bolster the Fire Department budget further, the county also shifted around $4 million in property taxes to the department.
But those actions don't go far enough to eliminate a yearly deficit in the fire fund that totals about $9 million. In addition, the department is grappling with an estimated $60 million worth of equipment that needs to be replaced, a figure that grows by $7 million each year. Many of its stations are outdated. Some are more than 70 years old.
The purchase of new apparatus has been delayed for so long, that some fire engines are around 20 years old, and some have been driven more than 200,000 miles. The old engines are becoming difficult to fix, and the department has resorted to buying new parts on eBay. One engine recently broke down while it was responding to a call.
Firefighters report that such a breakdown is not an isolated incident.
"We're to the point where we're replacing transmissions and rebuilding the motors inside the engines. A lot of the plumbing now is rusted, because over 20 years of having water go through the plumbing, they're starting to rust and falling apart," Fire Chief David Witt said during a phone interview. "Right now we're still able to provide effective emergency services, but I'm concerned that if we don't address this, then there will definitely be concerns."
The county has initiated a series of steps that will bring the Fire Department in line with its revenue. Witt wouldn't reveal which stations were under consideration for closure, but added the department would continue providing the highest level of service possible.
"It would be a very tough decision for me," he said. "I don't want to be in a situation where I close fire stations or reduce the amount of firefighters that are on duty at any given day. I don't want to do that, but at the end of the day, I'm given a certain amount of money to spend."
For firefighters who are already grappling with an effective cut to their pay, the potential loss of fire stations is yet another added burden. The union has long claimed that the department is understaffed, making overtime a necessity.
"Guys are just done. They are working thousands of hours over their overtime, then they get beat up over their overtime, and they just say 'forget it, I'm not going to work anymore,'" said Dave Nelson, president of the firefighters union. "Then when you get back you have equipment that sometimes it starts, sometimes it doesn't. You have stations that are in severe states of disrepair. It doesn't make for a good environment."
Closing fire stations is just one option under consideration. Another includes raising the price of services to the nine cities under contract with the Fire Department. Last week, supervisors heard a report from the Natelson Dale Group that argued the department should increase the price for its services by more than $1 million for some cities.
Negotiations between the county and those cities have not started yet, and some could resist the prospect of paying more for the same services. For Wasco, the cost of fire services could increase from $497,151 to about $1 million over a seven-year period.
"The cost increase that they are putting in front of us, for lack of a better term it's catastrophic, especially for small cities," said Wasco Mayor Tilo Cortez Jr. "No matter how you slice it, we have to reduce the services and the benefits to our residents to pay for this service."
He said he hadn't been informed how the county determined the price increase for Wasco and had believed the city was paying a fair price for the service.
"The contracts we have are based on what we understand the costs to be to maintain those sites," he said. "For them to say they're undercharging, I don't know where that's coming from."
Wasco could look elsewhere for its fire services, he warned, if an agreement couldn't be reached with the county.
But the Natelson Dale Group's study contends the county charges significantly less than the actual cost of providing its services. According to its study, the department should be charging its nine contract cities a total of $10 million more than it is.
Coming to new agreements with the surrounding cities may be the key to solving some of the department's woes, yet the outcome is far from certain.
"It's a unique challenge here in Kern County," Nelson said of the equipment failures. "If you don't budget for capital improvements and you don't budget for apparatus, then you're setting yourself up for failure."
https://www.kerncountyfirefighters.org/wp-content/uploads/2018/04/iaff_logo.png
192
192
Mike Bullis
/wp-content/uploads/2020/07/logo.png
Mike Bullis
2020-07-28 10:27:20
2020-07-29 18:17:09
Old equipment, failing engines push the Kern County Fire Department to the breaking point